Matrix Winter Clinic Registration is Open

Dates:

Nov. 5th

, 12th, 19th & 26th

Location: Westrock Indoor Sports

Bardonia, NY

Cost: Lacrosse Fundamental - $280

All other clinics - $320

Can't make all sessions. Email us for prorated pricing options

Clinic Descriptions and Times

Lacrosse Fundamentals - Boys and Girls Grades 3 thru 5:

Nov dates -

8:00am to 9:00am

, Dec dates -

12:00pm to 1:00pm

If you're new to the game or looking to improve on those developing skills, lacrosse fundamentals is for you. We emphasize and teach proper technique in all of the major disciplines of the game; passing, catching, cradling, shooting, dodging, ground balls and general stick skills. Coaching support is plentiful, players are grouped by skill level and the atmosphere is always positive!

Stick Skills (Offense) - Boys Middle School:

Nov dates -

8:00am to 9:00am

, Dec dates -

12:00pm to 1:00pm

Players will enhance their passing, catching, cradling and ball retention skills through a series of position specific drills and situational play. The sessions will also include crossover time with Defensive players to test your new skills in 1v1 and progressive situations.

Stick Skills (Defense) - Boys Middle School:

Nov dates -

8:00am to 9:00am

, Dec dates -

12:00pm to 1:00pm

Players will enhance their passing, catching and stick checking skills through a series of position specific drills and situational play. The sessions will also include crossover time with Offensive players to test your new skills in 1v1 and progressive situations.

Shooting and Dodging - Boys Middle School:

Nov dates -

9:00am to 10:00am

, Dec dates -

1:00pm to 2:00pm

Designed to improve all aspects of your shooting game including on-the-run and time & room. Dodging techniques and strategies will be taught from the top of the box, wing and X to gain a scoring advantage. The sessions will also include crossover time with Goalies to test what you've learned.

Goalie Academy - Boys and Girls Middle School:

Nov dates -

9:00am to 10:00am

, Dec dates -

1:00pm to 2:00pm

Goalies will work with their coaches to identify their preferred arc, address proper foot and hand positioning & shot blocking techniques. We will also be working on outlet passing, and communication skills that will help them control their defense. The sessions will also include crossover time with live shooting to test your new skill sets.

Shooting and Dodging - Boys High School:

Nov dates -

10:00am to 11:00am

, Dec dates -

2:00pm to 3:00pm


Designed to improve all aspects of your shooting game including on-the-run and time & room. Dodging techniques and strategies will be taught from the top of the box, wing and X to gain a scoring advantage. The sessions will also include crossover time with Goalies to test what you've learned. Goalie Academy - Boys and Girls High School:

Nov dates -

10:00am to 11:00am

, Dec dates -

2:00pm to 3:00pm


Goalies will learn and refine positioning & shot blocking techniques, outlet passing, communication skills and understanding slide progressions. On top of that, we will also introduce baiting strategies and address shooter tendencies in controlled and live situations. The session will also include crossover time with live shooting to test your new skill sets. Faceoff Academy - Boys Middle School and High School

Nov dates -

11:00am

to 12;00pm, Dec dates -

3:00pm to 4:00pm

We'll cover a number of F/O techniques that will allow you to dominate or counter your opponent at the X. More importantly you will be getting a ton of reps against other FOGO's that will challenge you throughout the sessions. This is a great way to get your reps in and get ready for the fall travel season and personal showcases.

Advanced Stick Skills (Offense) - Boys High School:

Nov dates -

11:00am to 12:00pm

, Dec dates -

3:00pm to 4:00pm


We are going to push you on this one. Players will enhance their passing, catching, cradling and ball retention skills through a series of position specific drills and situational play. The sessions will also include crossover time with Defensive players to test your new skills in 1v1 and progressive situations. Advanced Stick Skills (Defense) - Boys High School:

Nov dates -

11:00am to 12:00pm

, Dec dates -

3:00pm to 4:00pm


We are going to push you on this one. No standing around in this session. Players will be taught different stick checks, how to set them up and when to use them to your advantage. On top of that proper double teaming techniques, off ball rotations, advanced footwork and communication will also be taught. The session will include crossover time with Offensive players to test your new skills in 1v1 and progressive situations.

Jeffrey Ramos

Director

Offense stick skills & shooting coach

Youth Coach for over 16 years

Director, Clarkstown Patriots Youth Lax '01 - '14

Nyack Indians Youth Lax '15-'16

Asst Varsity Coach Nyack HS '10 - '14

College experience UVa. '83, Alfred Univ '85

Bill McGrogan

Goalie Coach

Youth Coach for over 14 years

Private Goalie Coach

College Experience Univ. Albany (G) '88 - '92

Jim Ardizone

Faceoff/Defense coach

Youth Coach for over 13 years

Head Varsity Lacrosse Coach Byram Hills HS

3x Section 1 Class B Coach of the Year

Co-Director Dip n Dunk Lacrosse Camp

Assist Coach Manhattan College '00-'03

College experience Manhattan College (FO) '97-'99

Kris Alleyne

Rutgers University '16

Goalie

US High School All-American '12

1st Team All Big East Goalie of the Year '13

Preseason All American '14

5th all time saves Rutgers University

North/South College All Star Selection '16

Sean O'Sullivan

Loyola University '13

Midfield

2nd Team All Patriot League '10 (Army)

4th in team scoring '12 (Loyola)

Starter on Loyola National Championship Team '12

Arden Cohen

Notre Dame '21

Defense

#5 National Ranked Senior '17 Inside Lacrosse Mag

Showtime Invitational All Star '15

ILRI All Star '15

WNESSLA Defensive Player of the Year '16

Top 100 players LaxLessons Tri-State '16

Will Ramos

UAlbany '21

Goalie

#86 National Ranked Senior '17 Inside Lacrosse Mag

Top 5 Goalie Tri-State Lax Lessons '16

Showtime All Star, ILRI All Star and Game MVP '15

Project 9 invitee

4x All League, All County, All Section

All Hudson Valley '16

Bailey Savio

Loyola '21

Faceoff

2014 Connecticut State HS Lacrosse Champion

#70 National Ranked Senior '17 Inside Lacrosse Mag

Top 100 players Tri-State Lax Lessons'16

Showtime All Star, ILRI All Star '15

Nike "The Ride" Invitee '15

Register today. Spaces are limited

Click here to download mail-in registration form
BOYS YOUTH LACROSSE CLINIC
GRADES 5-8
PRESENTED BY ST. JOSEPH REGIONAL H.S. LACROSSE
Friday, nov. 25th
10:30 a.m.
ST. JOSEPH REGIONAL H.S.
40 Chestnut ridge rd, montvale, nj
Instruction by s.j.r coaches and college players
college players scheduled to attend from duke, university of richmond, fairleigh dickinson, university of dayton,….
***instruction, drills, demonstrations, prizes, contests, giveaways***
Food available throughout the event for purchase
***The clinic is free of charge, however please bring along with you some non-perishable canned goods as a donation to those in need***
Register by email to
by leaving your son's name, current grade, address
by Master Admin posted 10/20/2016
Winter Clinic Is Back! This is for girls only!
*Skill Appropriate Instruction and Drills for Grades K-8
*Sundays; December 4,11,18
January 8,15,22,29
February 12,19,26
*6:00pm-7:00pm
*Westrock Indoor Sports Complex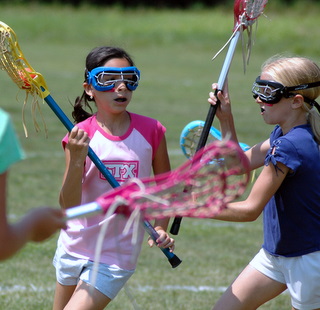 by Master Admin posted 10/19/2016
Season Starts in March. Early registration discount prior to 12/31/2016. Wait list after.
FALL BALL 2016- BOX LACROSSE
Resumes Friday October 8th!
CONGERS MEMORIAL PARK HOCKEY RINK
CONTACT : ISOBLER@GMAIL.COM